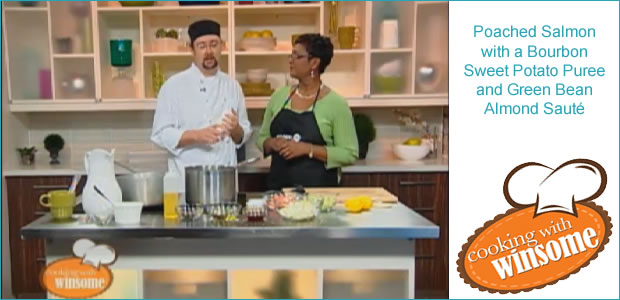 Poached Salmon with a Bourbon Sweet Potato Puree and Green Bean Almond Sauté
Today I join Executive Chef of Glen Abbey Golf Course, Jamie Hussey, we will be preparing poached salmon with a bourbon sweet potato puree and green bean almond sauté.

Organic Poached Salmon (4 servings)
4 5oz filets of Organic Salmon
1 tbsp Sunflower oil
10oz white Onion Diced
5oz Carrot Diced
5oz Celery Diced
1 Lemon
½ tbsp Peppercorn
2 oz Bourbon
2 oz Maple syrup
4oz White wine
64 oz Water or Fish Stock
In a large Sauce pan sauté carrot, celery, onion and peppercorn
De-glaze with Bourbon, White Wine and Maple Syrup sauté until 2/3 reduced
Add fish stock or water and simmer for 15 minutes to marry flavors
Cut Lemon in half, squeeze juice into the pot and add the lemon itself
Pat dry the salmon with a paper towel and submerge in water
Poach for approx 11 minutes until medium (132-135 F)
Remove from poaching liquid, place on paper towel, season and serve
Bourbon Sweet Potato Puree (4 servings)
2 large sweet potatoes (peeled and diced)
2 cloves of garlic
1 pinch cinnamon
1 pinch cayenne
1 oz Bourbon
2 tbsp Greek Yogurt
Salt to Taste
Pepper to Taste
In a medium sauce pan boil sweet potato and garlic is salted water
When fork tender strain and allow to dry
In a small blender add remaining ingredients, pulse
Add warm sweet potatoes and mix until smooth
Puree can be served at room temperature or if re-heating is required, warm slowly in a sauté pan.
Season and serve
Blanched Green Bean and Almond Sauté (4 servings)
20 oz Baby French Beans
3 oz Whole or Sliced Almonds
2 oz Chopped Ginger
1 oz Butter (unsalted)
1 tbsp Sunflower oil
Salt to taste
Pepper to taste
Fill a Large Sauce pot with water
Add salt approximately 2 oz water should taste salty
Fill a medium glass bowl with ice and water
Trim the stem of the beans and arrange in piles
Ensure water is at a rolling boil and a small pile of beans (water should reduce to a simmer)
Blanch for 4-5 minutes
Shock in Ice water remove and dry
Repeat until all the beans are blanched
Reserve in fridge, this can be done a day ahead
In a medium sauté pan add oil
Sauté almonds until they begin to release there oils
Add ginger and butter
When butter has melted add the beans and season
Remove from heat when the beans evenly coated and warm
Serve immediately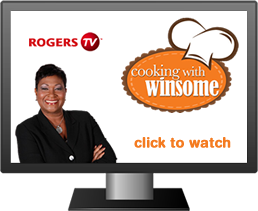 Executive Chef Jamie Hussey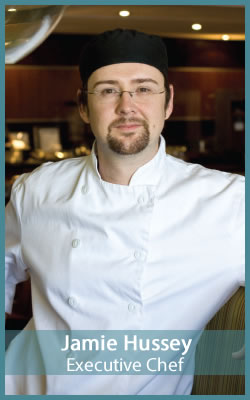 Executive Chef Jamie Hussey was born in England but grew up in Guelph, an area famous for agriculture and local food. He first learnt to cook by watching, and then eventually helping his mother prepare family meals. From this informal training at home he then moved on to cooking at road houses in Guelph where his love of cooking grew. He quickly rose in the restaurant ranks, finding himself managing restaurant by the age of 23 and then moving on to the fine dining scene in Toronto.
Jamie loves the combination of the history, the water and the people in Kingston. He finds himself continually inspired by the amazing variety of local food available here. His cooking philosophy revolves around classic, comfortable recipes turned chic, while looking to the seasons for inspiration.
DOX, the newly renovated restaurant at the Holiday Inn Waterfront, is the place where Jamie works his magic. Jamie and his staff pride themselves on presenting a menu full of comfortable concepts brought to life with
creativity and local fare. The restaurant has a modern atmosphere, sans pretentiousness, and offers great variety and tons of fun.