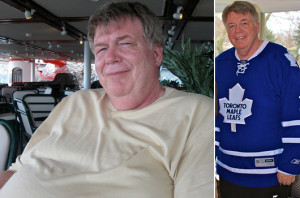 It was time for a change in my life to take control of my eating habits and to feel good about myself, both mentally and physically. Through discussion with my physician the time was right and necessary to live a healthier lifestyle. Otherwise, my overall health would have deteriorated further . Through extensive research and many failed weight loss programs, Healthy Options was the right choice for me.
The support I received at Healthy Options was invaluable in redirecting my focus on proper eating choices that suited my lifestyle. With their personalized support and guidance on nutrition, I feel empowered that I can manage and take control once again. The staff at Healthy Options helped me find ways to still enjoy the foods I enjoyed but just in a different way that made sense.
Since losing my first 50 lbs. I feel healthier, greater self esteem and have reduced the number of prescribed medications. This, combined with an exercise regime was the right choice for me!
Thank you Healthy Options!!
Gary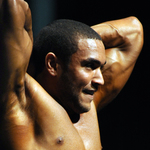 In 2012, I decided to take my fitness program and business to the next level. To get really lean and enter the 2012 UFE Spring Bash. I did not need to lose weight as much as lean out and decrease my body fat percentage.
I needed a solid nutrition program in order to achieve this. Winsome Dewar, registered nutritionist, Healthy Options designed my nutrition program. The nutrition plan (with the recommended multi-vitamins) allowed me to maximize my training and achieve my goal. I leaned out, dropping from 208 lbs to 191 lbs, and 18% body fat to 12%! Check out the article and photo in the Mississauga News article!
The nutrition/diet plan was so effective, that I now use Healthy Options to design all nutrition programs for my clients (athletes, corporate groups, and individuals) at Conditioning Kings and CondoFit. Eight of the hockey players I trained have just been drafted to the OHL!
– Steve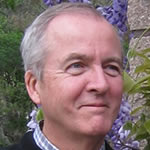 At the age of 62 I decided it was time to get my weight under control both for health and cosmetic reasons. Winsome Dewar at Healthy Options provided personal guidance, counseling and support for the one year it took to lose 50 pounds. Not only did she help me lose the weight, her weekly classes changed the way I think about eating. Two years later my weight remains unchanged and I am happy that I made that first step three years ago.
-Thanks Winsome.– Robert
Healthy Options has changed my life! I am 40 pounds lighter and I love the new me! Thank you Healthy Options.– Stacey Dickson
I promised myself I would never "diet" again. Thanks to Healthy Options I have been able to keep that promise. Thanks to forthright leadership PHH has had a very successful corporate program for the past year. My participation in this program has changed my life and my eating habits, and in the process helped me to lose 53 lbs. I think the most valuable information I will carry with me through life is the knowledge I have gained about food…what's good, why and it's importance to our health and body development.
– Kelley Slade
I lost 28 lbs following The Healthy Options Weight Loss Plan and have maintained it for 9 years! I've finally found a weight loss plan that taught me maintenance & fits into my families' lifestyle.– Joanne H.
I have been trying everything to lose weight and have been unsuccessful in everything. When Healthy Options came to our work, of course, I was a little hesitant. But, I thought, what do I have to lose, except hopefully pounds. Well, I feel great. I should have joined a lot sooner. It not only helped me lose weight but, it showed me how to eat properly and gave me back my self-confidence I was lacking for a long time. It is so much nicer to get comments on how good your looking, rather than comments on how big your getting. Even my family sees the big change in my attitude about myself. I am so much happier and healthier. Just to let you know I was 150 lbs. and I am now a proud 128 lbs. and more to go. Thanks Healthy Options!!!– Elizabeth Klonowski
One last time, I said to myself. I've tried everything in the past and felt like such a failure, but look at me now, I'm about half way to where I want to be, I bought new clothes and enjoyed the experience, I'm eating more and only healthy food, I have energy and I sure smile a lot. It's amazing how loosing a little weight can boost your self confidence. Others notice too and that's nice. I feel great. I walk at least three times a week and I drink lots of water. I have so much energy, where I once crawled up the stairs, I now bounce down them and run up them. I'm never hungry and enjoy everything I'm eating. I don't have craving binges. I'm diabetic and guess what, my blood sugar is normal or below, what a bonus! Thank you Winsome, you are amazing, finally someone's got it right!– Dawne-Ann Chisholme
Finally! A feel good diet plan that travels with me! I joined healthy options 2 weeks ago and have lost 10 pounds and feel GREAT! I celebrated my weight loss with the purchase of an insulated lunch bag so my "preplanned" healthy options lunches can "travel" with me. Not only has this program changed my weight but my lifestyle.– Betty Yorke
Healthy Options gave me back my self esteem. I gave myself a birthday gift by joining Healthy Options in September/2002. So far, I have lost 31 pounds and I look and feel fabulous. Now, I've got most of my friends on the program and they love it. Thank you Healthy Options!– Sharon R.